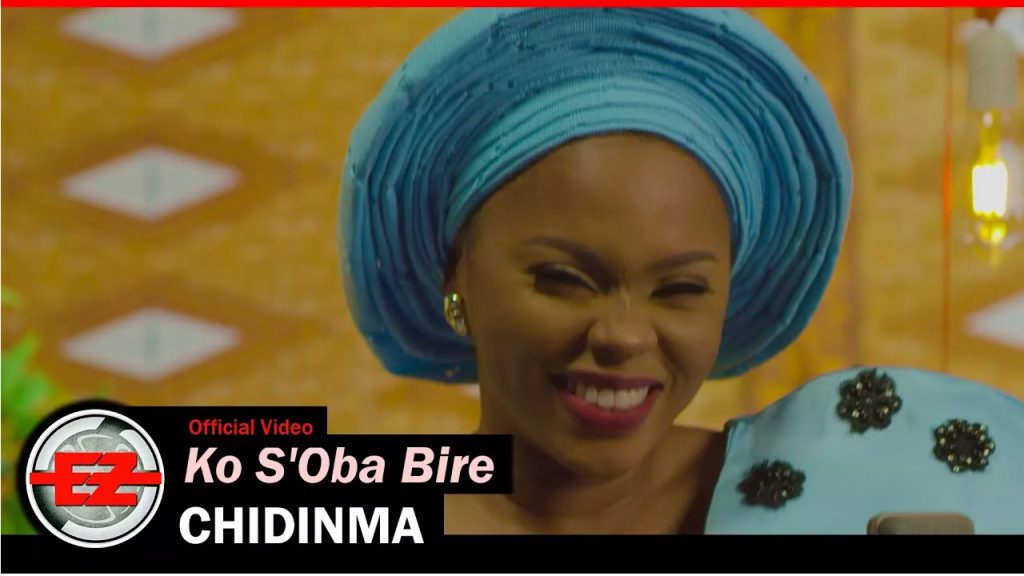 EeZee Conceptz Signee Chidinma releases her brand new single titled "Ko S'Oba Bire". "Ko S'Oba Bire sang in yoruba means No king like You.

The gospel singer Chidinma is back with "Ko S'Oba Bire", after the release of her first single "Jehovah Overdo" , followed by "This Love".
The newly converted singer Chidinma has proven to the world that God can change anybody, do anything and bring anything and everything to existence.
"Ko S'Oba Bire" by chidinma is a song of thanksgiving and worship to God because there is no king like our God. She would be dropping her new gospel EP soon titled "New Season".
[Lyrics] Chidinma – Ko Si Oba Bire
[Chorus]
Laye lorun Ko S'oba Bire
Laye lorun Ko S'oba Bire
Eleru niyin
Alagbawi eda
Laye lorun Ko S'oba Bire
Aduro tini lojo iponju
Laye lorun Ko S'oba Bire
Orani nise a tun sini lo
Laye lorun Ko S'oba Bire