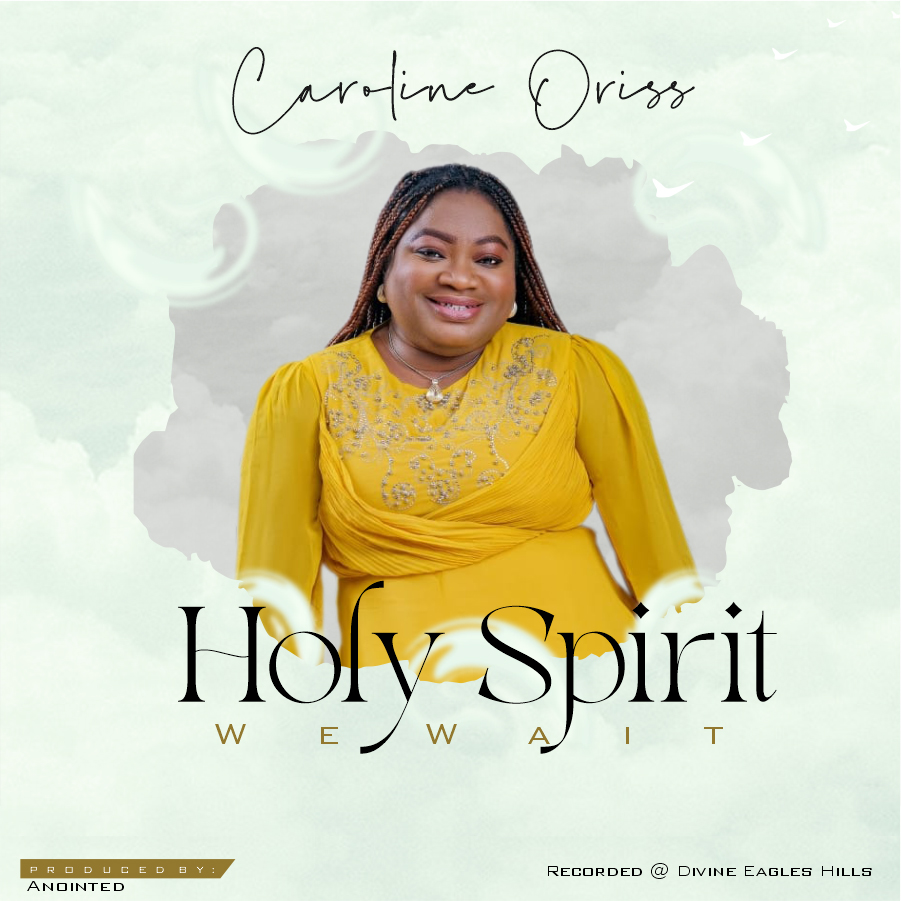 Caroline Oriss the Nigerian-based gospel minister and prolific songwriter finally releases her long-awaiting soul-lifting song birthed in the place of prayer "Holy Spirit We Wait"

BIOGRAPHY
Caroline Ojochide Oriss is a distinguished figure known for her multifaceted roles in life. As the youngest of seven siblings, she brings a unique perspective to her endeavors. With a background in pharmacy, she has not only contributed to healthcare but has also found a significant calling as a prophetic intercessor. Her musical talents have graced the stage for over two decades as a minstrel.

Caroline's life is deeply intertwined with her mission of nurturing godly women and channeling divine will through intercession. She stands as the driving force behind the Shebah Women Foundation, an organization committed to empowering women with spiritual values. Furthermore, she co-founded The Portals Intercessory Ministry, demonstrating her commitment to shaping a spiritually vibrant community.

Residing in Abuja, Nigeria, Caroline shares her life journey with her husband, Pastor Taiwo Oriss. Their partnership reflects their shared dedication to spiritual growth and community upliftment.

Caroline Ojochide Oriss continues to leave an indelible mark through her various roles and contributions, touching lives both locally and globally.
DEDICATION
This music is dedicated to first the Almighty God and His Holy Spirit for loving me and granting me the privilege of knowing Him. Secondly, to my sister of blessed memory Mrs. Mercy Ojochenemi Orji (Nee Ereh), you were an integral part of my life even in death your impact lives on, and I love you.

APPRECIATION
We extend our heartfelt appreciation to Divine Eagle's Hills Media Production for their exceptional work and dedication in the musical production process.
Producer: Anointed
Under the skillful guidance of producer Anointed, this project has come to fruition with remarkable creativity and professionalism.
Your commitment to delivering a top-notch musical production has not gone unnoticed. The collaborative efforts of Divine Eagle's Hills Media Production and producer Anointed have resulted in a final product that exceeds expectations and truly resonates with listeners. Thank you for your unwavering commitment to excellence and for playing an integral role in bringing this musical vision to life.
Also, I would like to express my heartfelt gratitude to God Almighty for His unwavering love towards me, thank You Father for the most important gift of my life – The Holy Spirit. I live my life for you and I pray You empower me daily to please You.
Also, to everyone who has been a part of the journey leading to the release of my song. Your support, encouragement, and belief in the gift of God upon my life and have been the driving force behind this accomplishment. To the incredible team that worked tirelessly behind the scenes, your dedication and talent have transformed my vision into reality. Your expertise has brought out the best in the song and made it truly shine.
A special thank you to my fans and listeners – your unwavering enthusiasm and anticipation have kept me motivated throughout this process. I am deeply humbled by the love you've shown me and my music. This song is a piece of my heart, and I am thrilled to share it with the world. I hope it resonates with you as much as it does with me. Once again, thank you for being a part of this exciting journey. Here's to the music and the beautiful connections it creates with God.