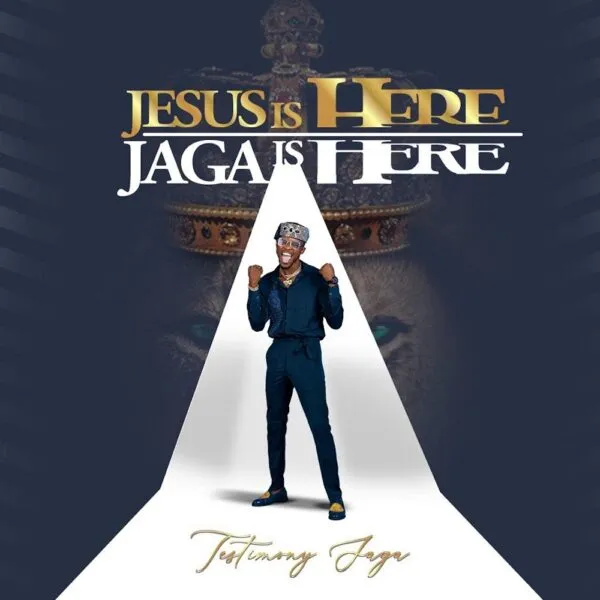 Fuji-pop Artiste and Gospel Music minister, Testimony Jaga releases "Jesus Is Here, Jaga Is Here" (The EP). Available on all digital platforms.

Having blessed fans and the world at large with several hit singles such as the energetic "Igara," "Gone for Life," and spirit-lifting "Jesus," to mention a few, Testimony Jaga is proud to finally unveil his debut EP project. The 7-track body of work boasts a collection of entirely brand-new songs from the energetic singer with guest appearances from Adeyinka Alaseyori, Henrisoul, and Neon Adejo.
(The EP) is a testament to Testimony Jaga's life journey, guided by the supernatural hand of God's Mercy, Love, and Grace—A Testimony of whom God has Helped. 
With production credits from J Moses, Maxxy J, and Dr. Gbeatz, the new project demonstrates Testimony Jaga's musical versatility and ability to transcend across all genres. Having carved a lane of his own, the singer delivers a refreshing blend of Fuji, Afrobeats, R&B, Highlife, and Dancehall, coupled with uplifting lyrics. cc: Gospelhotspot
DOWNLAOD EP: Jesus Is Here, Jaga Is Here – Testimony(Jaga)