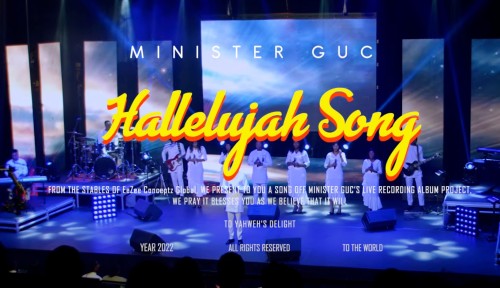 Renowned Gospel music minister and songwriter, GUC drops another new single and he titles this one Hallelujah Song. GUC is a man of the spirit and he never stops dropping amazing songs that walks into one's spirit.

The new single Hallelujah comes shortly after an amazing piece Captured my Heart which is still blessing lives around the globe. Hallelujah Song is Guc third single for the year, and the year hasn't gone far, that is there is alot to expect from the renowned and Eezee Concept signee.
The song "Hallelujah Song" is a melody and tune that was written due to inspiration by the Holy Ghost, as this song was made to bless lives and build your faith in Christ the Lord. The beautiful lyrics, vocals, energy, and inspirations used in birthing this song will thrill you.
DOWNLOAD HALLELUJAH SONG BY GUC AND BE BLESSED