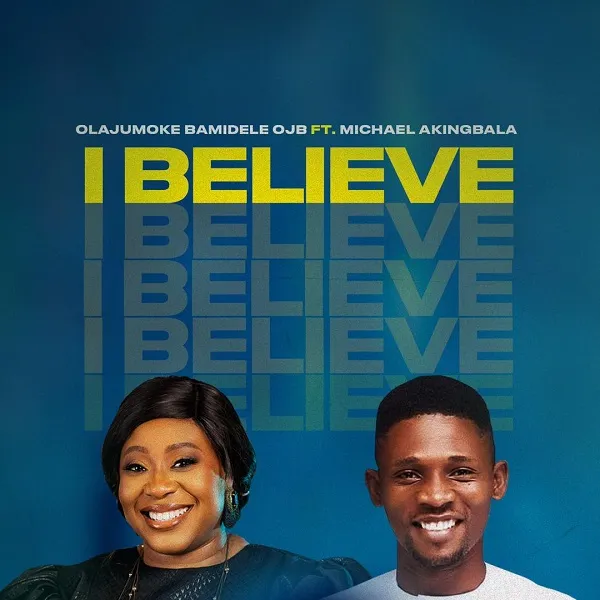 Dublin, Ireland, based sensation and songwriter Olori Olajumoke Bamidele aka OJB offers up a brand new single titled, "I Believe" featuring Michael Akingbala.
Commenting on the song, OJB says:
I'm releasing the song at a time that the whole world is going through a challenge and we need to hold to God's word and promises. It is a song that encourages and strengthens our faith in God
OJB has been in the music ministry for over 20 years and is still going strong by the grace of God, she released her first album in 2016 titled 'God of Wonders'. followed by I look to You album in 2019. She is a devoted wife and mother to her 3 beautiful children – 2 boys and 1 girl.
She has ministered at various places and online platforms, abroad and also here in Ireland.
This new song is produced by Kenzeal and is accompanied by a music video.
Watch Video & Download Audio Below;
Lyrics: I Believe By Olajumoke Bamidele OJB Ft. Michael Akingbala
Verse 1
Have Faith In God
Hold On To His Promises
Faithful Is He That Has Promised He Will Do It
Has He Has Said
Do You Believe?
Yes I Believe
Chorus
Do You Believe?
Yes I Believe
Do You Believe?
Yes I Believe
With God All Things Are Possible
I Believe Yes I Believe
Oh Oh Oh Oh Yes I Believe
Verse 2
Have Faith In God
Believe In His Word
His Word Is Yea And Amen
Oh Clap Your Hands
Oh Shout Hallelujah
Say I Believe
Yes I Believe
Repeat Chorus

Word
Now Faith Is The Substance Of Things Hoped For
And The Conviction Of Things Not Seen
Listen, All Things Are Possible To Them That Believe
Everyone That Jesus Encountered Was As A Result Of Their Faith In Him
Como Let Faith Rise Up In You Right Now
I Encourage You, To Stand On His Promises
Believe In His Word
And He Will Come Through For You
He Has Exalted His Name Above Every Other Name
He Has Highly Exalted His Word Above His Name
He's Bound By His Word
Jesus Will Come Through For You
Do You Believe, Do You Believe, Do You Believe
Common Say Yes I Believe
REPEAT CHORUS