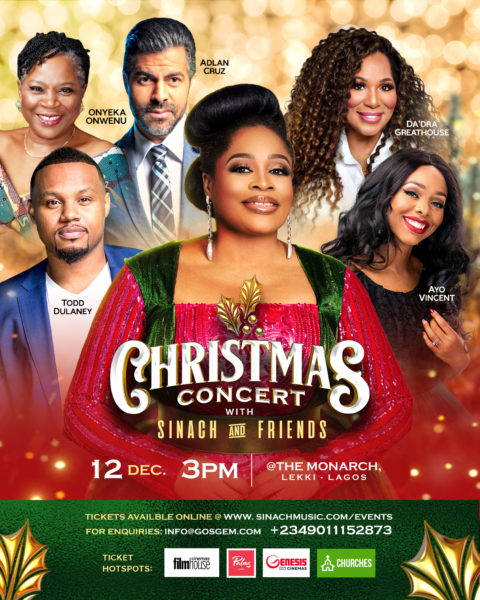 Sinachi Kalu Okoro Egbu, often known as Sinach, is a renowned Nigerian gospel singer and songwriter who will perform an outstanding Christmas concert in December.

Sinach and Friends is a concert that will include award-winning gospel artists from all over the world, including Todd Dulaney (USA), Adlan Cruz (Puetorico), Da'dra Great House (USA), Ayo Vincent (Lagos), Onyeka Onwenu (Nigeria), and the wonderful Gosgem Choir.
​
Hillary Vincent, Project Director for GosGem ideas, said during a strategic media partnership meeting with Neita Uwaibi, a corporate communication officer for cool FM, wazobia FM, and Nigeria info FM, that this event aims to remind people of the importance of education.