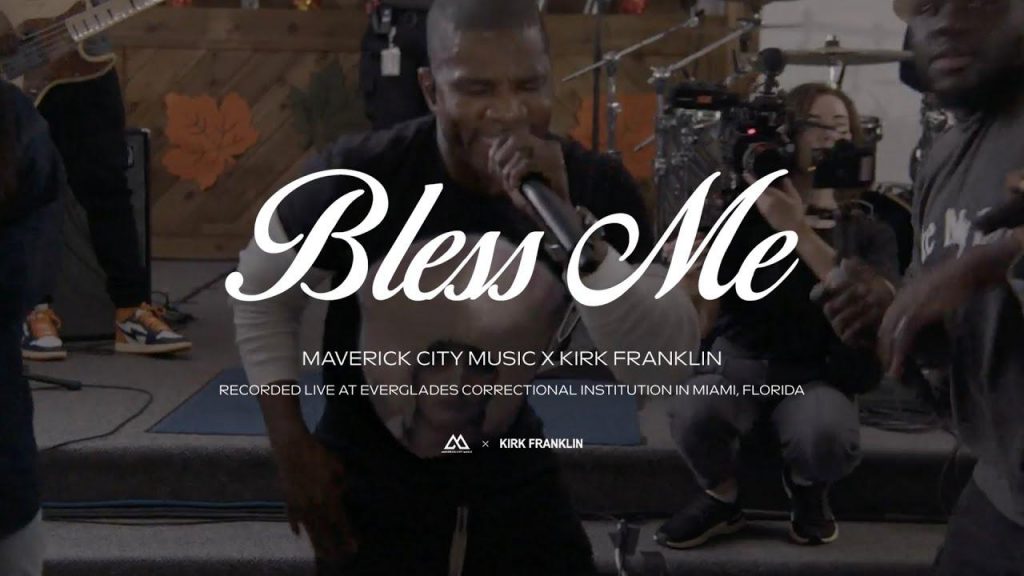 Maverick City Music is out with a new single featuring Kirk Franklin tittle Bless Me.
Maverick City Music and Kirk Franklin's newest music "Bless Me" is an infectious celebration of the bounties of life as they already are taking the time to recognize the blessings already bestowed upon you rather than those you lack. As countless unyielding voices refrain, in stacks of traditional gospel harmonies, "we've got everything we need."
Drum lines, snare rolls, and energetic horns call to mind the image of a football field or a pep rally, drawing a connection between these two spaces of celebration and powerful community. Rapid-fire hi-hat rolls and 808s frame the song with an unmistakably modern punch. More than anything,
"Bless Me" evokes the electric, invincible feeling of being surrounded by your people and strengthened by their love.
Lyrics: Maverick City Music ft. Kirk Franklin Bless Me
Chorus 1
Bless me, bless me
Bless me God indeed
Death has been defeated
He is our victory
Bless me, bless me
God not just for me
But so everyone around me can have everything they need
Let all these folks that's with me God have everything they need
Chorus 2
Favor, Favor
Let it fall on me
To till I'm the conversation
Of all my enemies
Favor, Favor
God not just for me
But so everyone around me can have everything they need
Let all these folks that's with me God have everything they need
Verse 1
Persecuted, not abandoned
(We got everything we need)
Criticized, never forsaken
(We got everything we need)
Because God's a promise keeper
(We got everything we need)
I got victory because
(Our God's got everything we need)
I shall live and not die
(We got everything we need)
Because Jehovah's by my side
(We got everything we need)
Did I tell you He's a friend of mine?
(We got everything we need)
Lift Him up, lift Him up
(Our God's got everything we need)
Take it up take it up
(We got everything we need)
Take it up take it up
(We got everything we need)
Take it up take it up
(We got everything we need)
Yeah, take it up
(Our God's got everything we need)
Verse 2
And I never should forget
(We got everything we need)
He's never failed me yet
(We got everything we need)
Every trial every test
(We got everything we need)
We bless, we bless, we bless, we bless
(Our God's got everything we need)
We bless, we bless, we bless, we bless
(We got everything we need)
We bless, we bless, we bless, we bless
(We got everything we need)
We bless, we bless, we bless, we bless
(We got everything we need)
Yeah, we bless, we bless
(Our God's got everything we need)
Tag
We got everything we need
(We got everything we need)
We got everything we need
(We got everything we need)
We got everything we need
(We got everything we need)
We got everything we need
(Our God's got everything we need)