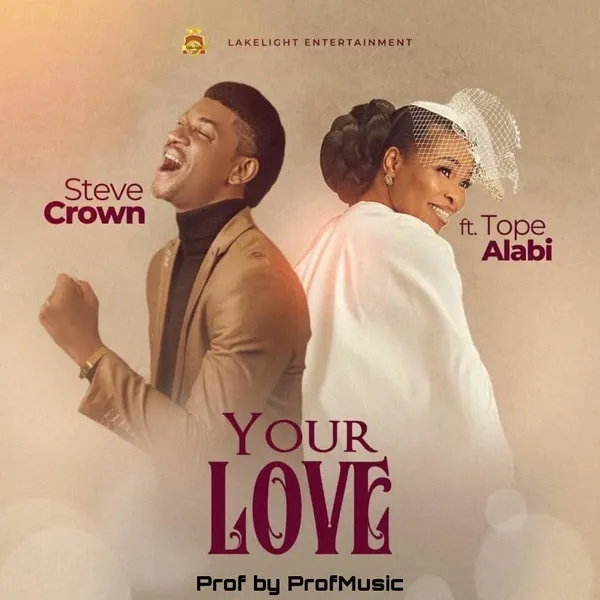 Renowned Nigerian gospel singer Steve Crown released the official music video for "Your Love," featuring Iconic gospel powerhouse, Tope Alabi.
The anthemic worship song "Your Love" comes from Steve's previously released album "Kairos". Available now for streaming and downloading.
The song is the second track off the power-packed album. The album is a compilation of six tracks.
Steve Crown shares, This song is about GOD unconditional love, that made his son JESUS CHRIST crucified on the cross of Calvary just for us to have peace, sufficient grace, and everlasting joy. 1john4:9-10
GOD love is like an ocean, you can see its beginning, but not its end. He who is filled with love is filled with GOD himself. May the love of GOD fill our hearts in JESUS NAME AMEN.
Download Your Love by Steve Crown Ft. Tope Alabi