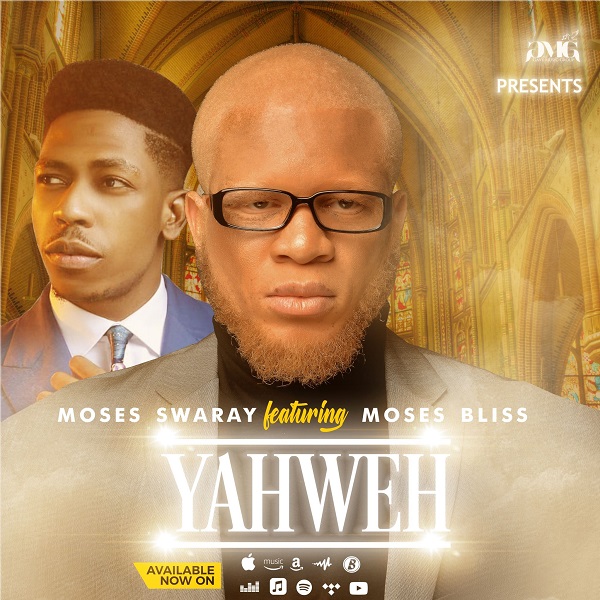 Moses Swaray is out with his latest single, off the forthcoming album, titled "Yahweh." Moses Swaray is a Liberian Gospel music singer and he Features sensational Gospel music minister Moses Bliss

Moses Swaray is a Liberian born recording artist, philanthropist, motivational speaker, activist and Pastor.
He's a one time winner of what was Liberia's number one singing competition "A star is born" in 2007. He is also a recipient of several music awards. He served as a climate change ambassador to West Africa for Dutch based organization ICCO. He has committed himself to spreading the gospel to nations around the world over the past years. Moses has released two studio albums and is set to release his 3rd album.
With so much to give and bless the world through his music this year, "Yahweh" featuring Moses Bliss will indeed bless the hearts of listeners all over the world with its heavenly sound. It is the 3rd single release from the forthcoming album.
Download Yahweh by Moses Swaray featuring Moses Bliss