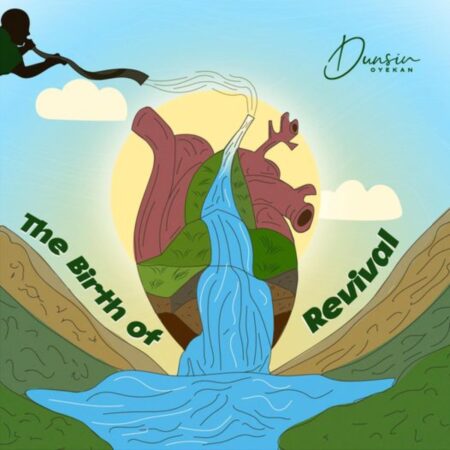 When I see You is Off Dunsin Oyekan Newly released album. Dunsin has devoted his life to spreading the God dimension through the sounds that the Holy Spirit has given him. His love is to worship Jesus and use music to draw people to Him.
He has created revelatory music for more than 20 years and has performed in choirs and held the position of music director. His five CDs include "Code Red," "Kingdom Now," "The Gospel of the Kingdom,"
"The Glory Experience – Songs of Zion," and "The Birth of Revival." He is a full-time worshipper.
Very Hot: Download Maranatha by Dunsin Oyekan
Must Download: Who is on the Lord's Side by Dunsin Oyekan Feat. Mercy Chinwo
DOWNLOAD: The Great Revivalist by Dunsin Oyekan
Lyrics: Dunsin Oyekan – When I see You
Oh Oh Ooh, Oh Oh Ooh
(Verse)
I Wonder what
I Wonder how I will Feel
When I see You
I see You
Face to Face
I Wonder how
I Wonder what I will do
When I see You
I see You Face to Face
(Pre – Chorus)
One thing is Sure
A Stream will Flow out of me
Deep will Call unto Deep
Inside of me
(Chorus)
Yahweh,
this is what I'll do
When I see You Face to Face
Then I Better Start it Now
Yahweh,
Worship is what I'll do
When I see You Face to Face
Then I Better Start it Now
(Bridge)
I'Il be Praising, I'll be Singing
I'Il be Dancing
When I See You,
When I See You
I'Il be Praising, I'll be Singing
I'Il be Dancing
When I See You,
When I See You
What a day of Joy
It will be
When I see my Lover
Face to Face
I'Il be Shouting, I'll be Leaping
I'll be Clapping, I'll be Shouting
I'Il be Dancing
When I See You,
When I See You
I'Il be Praising, I'll be Singing
I'Il be Dancing
When I See You,
When I See You
I'Il be Praising, I'll be Singing
I'Il be Dancing
When I See You,
When I See You
I'Il be Praising, I'll be Singing
I'Il be Dancing
When I See You,
When I See You
I'Il be Praising, I'll be Singing
I'Il be Dancing
When I See You,
When I See You
I'Il be Praising, I'll be Singing
I'Il be Dancing
When I See You,
When I See You
I'Il be Praising, I'll be Singing
I'Il be Dancing
When I See You,
When I See You
I'Il be Praising, I'll be Singing
I'Il be Dancing
When I See You,
When I See You
I'Il be Praising, I'll be Singing
I'Il be Dancing
When I See You,
When I See You