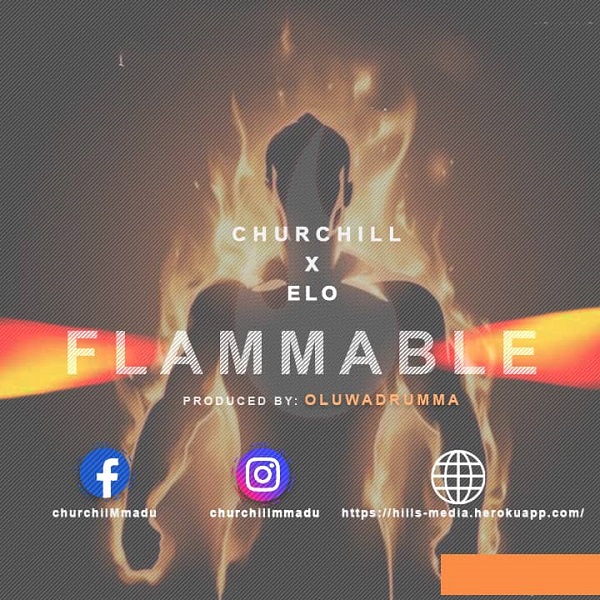 Minister Churchill has yet released the visual and audio of another single titled Flammable.

Flammable is the sound of a yearning heart, a total surrender to the forging and lighting life of God.
The song declares an undying susceptibility and affinity to the things of God, and God being the only one that is able to brighten the life of the one who takes this posture of total surrender.
Watch Video & Download Audio Below; 
Lyrics: Flammable By Churchill Ft. Elo
Chant
This is my rest
Forever I'm settled for you
Yahweh Yahweh you are the fire
That Burns and brighten my day
Chorus
I'm totally flammable for you
Got strong affinity for you
Yahweh Yahweh you are the fire
That burns and brightens my day
This is my rest
Forever I'm settled for you
Yahweh Yahweh you are the fire
That Burns and brighten my day
I'm totally flammable for you
Got strong affinity for you
Yahweh Yahweh you are the fire
That burns and brightens my day
You burn and brighten my day
You burn and brighten my day
Yahweh Yahweh you are the fire that Burns and brighten my day…
Light me Lord , light me like the candle, light me like the God oh God,
Burn my life…