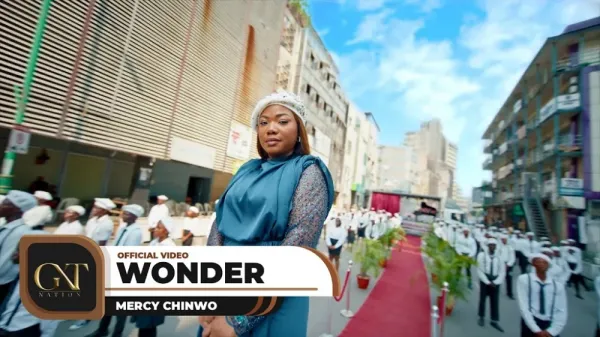 Mercy Chinwo drops the long awaited single tilled Wonder. Nigerian Gospel music minister, Mercy chinwo who is known for her high prolific songs releases another heartfelt single.

The song sings, You dey Do wonders Eh, You turned my life around, made me a brand new star, you dey do wonders eh.
The song was taken from Mercy Chinwo's most recent extended play project, "Elevated." It comes immediately after her recent song, "Confidence."
The song shows her exceptional vocal range and undeniable talent as a musician, delivering a message of hope and encouragement that will motivate listeners to overcome any obstacle with faith and positivity.
Mercy chinwo has started a challenge for this single, and nathaniel Bassey played a very sweet sound from the single. During mercy Chinwo Husband's birthday, The song was a national tune, as it trended all round social media.
Watch and Wonder by Mercy Chinwo Below;