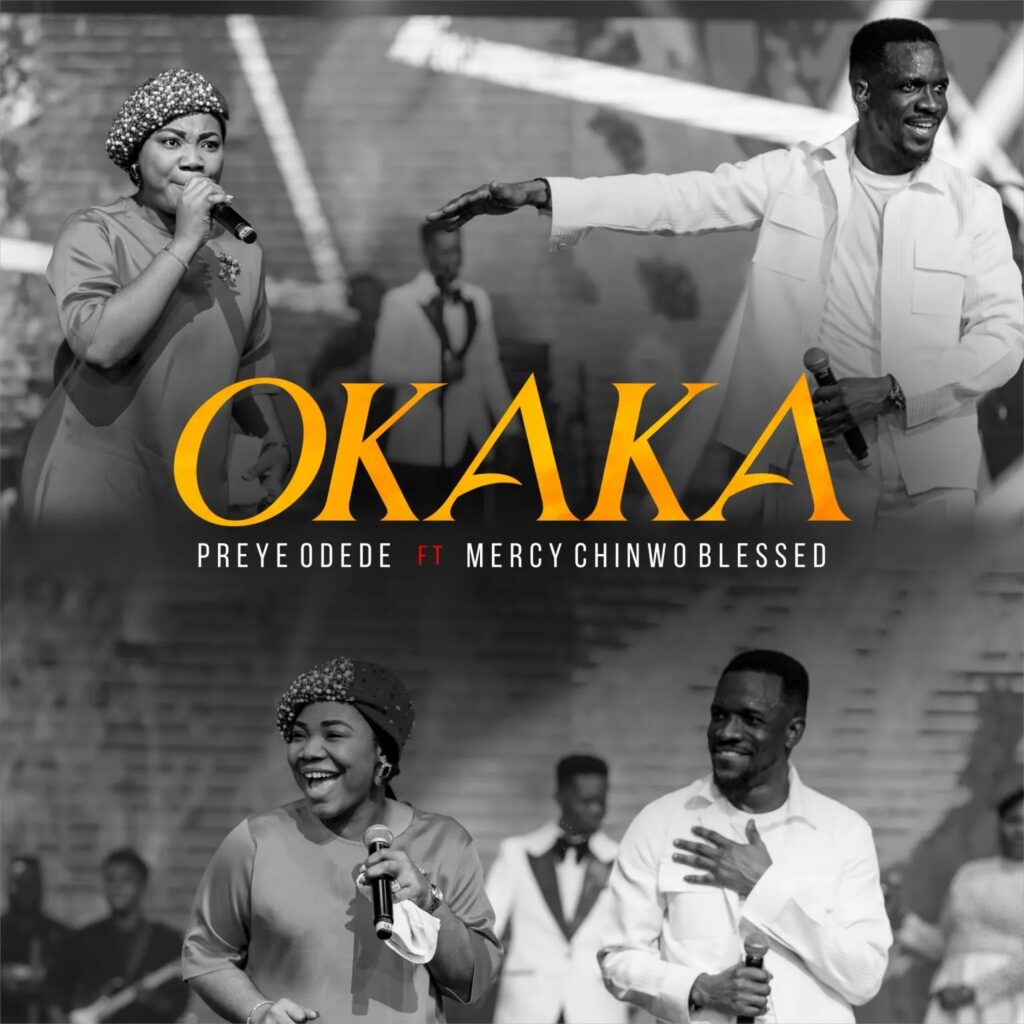 Okaka Is a brand new song from outstanding gospel music minister Preye Odede Featuring marvelous mercy chinwo. off the heels of the recently concluded The MOVE Concert, Minister Preye Odede is delighted to unveil his latest musical masterpiece.

The song is a fervent declaration of God's supremacy and it derives its essence from the resounding victory already secured by believers through Jesus Christ on the cross. The song embodies the spiritual advantage bestowed upon believers, underlining the fact that every battle has been won in the light of Christ's triumphant sacrifice.
With resounding joy, the chorus exclaims, "Okaka, mighty God, before the battle starts, You have won it for me," encapsulating the faith-infused message that God's power guarantees victory.
Composed and written under the divine inspiration of the Holy Spirit, the single magnificently encapsulates the unbeatable strength of the Almighty and His consistent history of leading His children to victory.
Lyrics: OKAKA – Mercy Chinwo and Preye Odede
You've never lost a battle
You cannot start now
You have been healing the sick
You cannot stop now (Repeat)
Pre-Refrain:
Who can stand against You, Mighty God?
No one! Great one of Israel, Okaka
Your Name is greater than all names
Mighty and glorious are your words
Refrain:
Okaka, Mighty God
Before the the battle stops
You have won it for me (Repeat)
You are always doing Good
You cannot stop now
Always providing for me
You cannot stop now (Repeat)