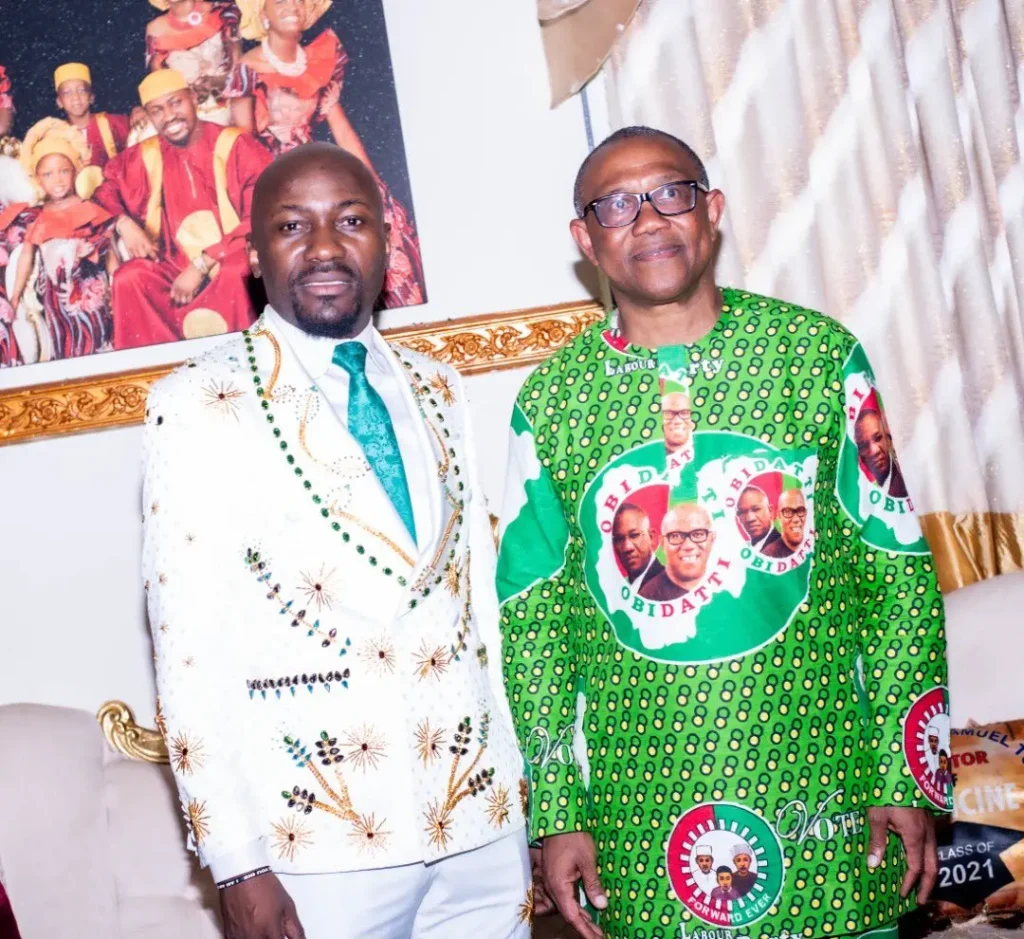 "I And My Family Are Fully OBIdient" Apostle Suleman Finally declares

It is no news that the presidential election is around the corner as Nigerians will be voting in their candidate come Feb. 25th 2023.
Apostle Johnson suleman publicly declared his choice candidate, he told his members that his entire household will be voting for mr peter Obi of the labour party.
"Don't base your political career on an ungrateful person; he will force you out of office. "God has blessed us in Omega Fire Ministries; no matter the forest's ecology, a lion cannot eat grass; use this rage to vote against this wickedness.
"My wife, myself, and our kids we're entirely Obidients; we're not people who make noise on social media, we work in the background, and we are totally in support, if you like vote insecurity, tribalism, racism, or ethnicity." The clergy man shares.
Watch video Below