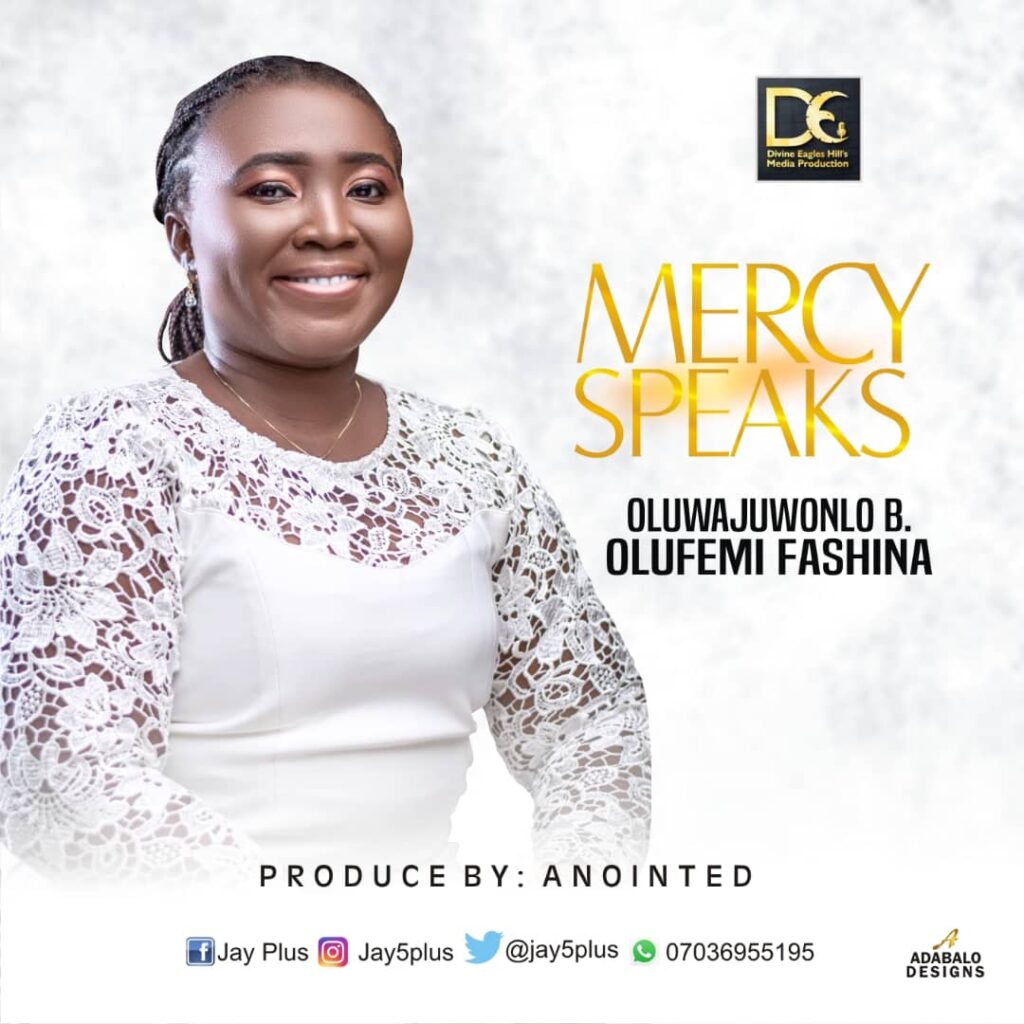 Dynamic Nigeria based gospel music diva and prolific song-writer; Oluwajuwonlo. B.O. Fashina releases her long awaited debut single titled "MERCY SPEAKS" Produced by Anointed.
The song "Mercy Speaks" was extracted from the book of Romans 9:15 For he saith to Moses, I will have mercy on whom I will have mercy, and I will have compassion on whom I will have compassion.
Kindly read further – Hebrew 4:16, Matthew 9:13, Ephesians 2:4-5, psalm 51:1-2, Micah 7:18 etc.
Mercy has to speak for any positive action to happen or take place. By the rendition of this song, mercy will speak, glory and miracles will spring forth.
BIOGRAPHY
Oluwajuwonlo Blessing Olufemi Fashina is a singer, song writer, script writer, actor who hailed from Kogi State. She was born on the 30th of August in Kaduna State. Born into a family that holds God firm, put God first in every dealings, the family shares love and support each other.
Juwonlo fell in love with music right from when she was a kid. Guided by her mum Mrs Helen Olufemi, who is also a songwriter and has published a Yoruba hymnal in the 90's.
She started music ministrations in the children's choir Deeper life church Kaduna and She is also chorister of province 4 Revelation Tower (RCCG) spring of praise choir and Hallelujah province 4 choir. The Osun State University graduate of Economics, released her first debut single "Mercy Speaks" in the year 2021
Her ongoing album project is set to be release soon and her new single "Mercy speaks" is out now and released before her upcoming debut album. She is happily married and blessed with two beautiful kids. Her dreams and aspiration is to fill the space of praise and worship, win souls that will abide for Jesus Christ and touch lives positively.