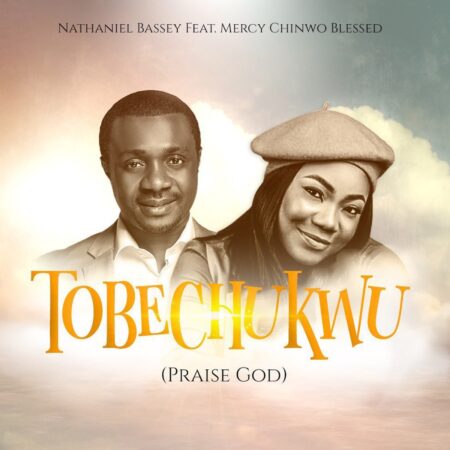 Tobechukwu – Nathaniel Bassey Ft. Mercy Chinwo (Mp3, Lyrics & Video)
Tobechukwu is the latest sound from amazing and spirit filled music minister Nathaniel Bassey featuring award winning minstrel Mercy Chinwo.

Sang in Igbo, it means praise God, it is a melody that brings the soul into thanksgiving. God indeed is worthy of our praise.
Tobechukwu Lyrics by Nathaniel Bassey ft. Mercy Chinwo
[Chorus]
Tobechukwu (x3)
He has done it for me
[Verse 1]
Even before I Prayed
Jehovah Nissi answered Me
He has done it for me)
He has Taken away my Fears
And Given me Peace of Mind
He has done it for me)
[Verse 2]
(See the way He Answered me)
Tobechukwu(x3)
He has done it for me
(See the way He Lifted me)
Tobechukwu (x3)
He has done it for me
When I was Worried
And couldn't Sleep
He was Working behind the scene Oh
He has done it for me)
He has Taken away the Pain
And Given me Joy and Victory
He has done it for me)