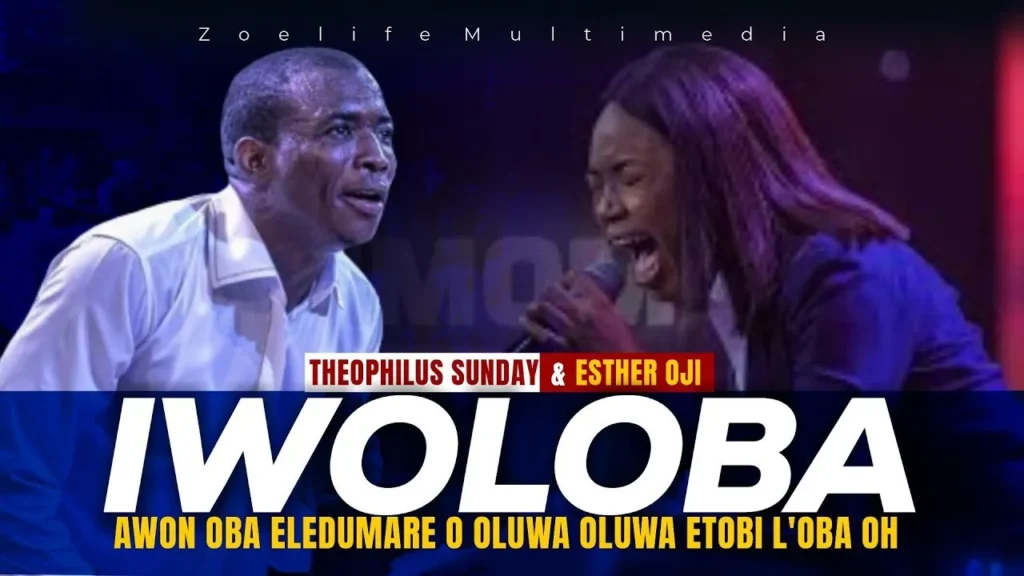 Songwriter and worship leader "Theophilus Sunday and Esther Oji" releases a life changing sound of heavens, titled "Iwoloba Awon Oba ".

Iwoloba Awon Oba is prayer calling sound and has a quotable lyrics Awon Oba Eledumare O Oluwa Oluwa Etobi L'oba Oh.
Esther Oji is an anointed singer and songwriter who at the age of 10, was already a frontliner at her local church. She hails from Abia state, Nigeria but was born in Kano state. Esther Oji holds a bachelor's degree in mass communication from Abia State University (ABSU), Faculty of Humanities and social sciences where she also served as Music Director in her school fellowship.
In 2020, Minister Esther Oji joined the Music team of the Common Wealth of Zion Assembly (COZA) and by the reason of her core values (faithfulness, loyalty, selfless commitment and excellence) became a devout leader in the team. She has over the years evolved in her craft of praise and worship leading which causes the heavens to shift and pour down a mighty rush of God's presence that releases miracles, signs, and wonders through her powerful vocal prowess and God's anointing. She was unveiled as an artiste of the prestigious Christian record label, EeZee Conceptz Global on the 1st of September, 2022.
Dowload Iwoloba Awon Oba – Theophilus Sunday & Esther Orji