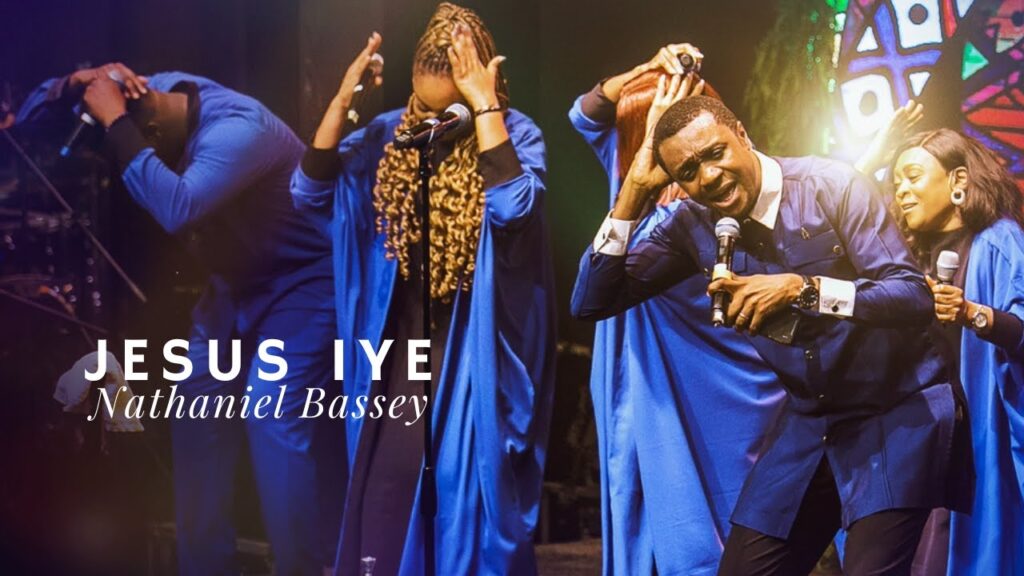 Jesus Iye is the latest single from exceptional gospel music minister, Pastor Nathaniel Bassey.

A midtempo highlife tune garnished with sweet melodie, a song of praise, gratitude, and testimony. It's a song that celebrates God's miraculous works, goodness, and faithfulness.
Nathaniel Bassey sang the song during the just-concluded Hallelujah Challenge, and lot of persons anticipated for the single and their expectations was granted.
Lyrics: Jesus Iye by Nathaniel Bassey
Chorus]
Jesus IYE, You have done it again
Jesus IYE, In Your Special Way
What was Impossible
Baba You made Possible
[Verse 1]
I Almost gave up
When it seemed it was Impossible
When the Odds were up against me
And there was No Way
It seemed Allover
Then You Spoke into the Dry Bones
What was Impossible
(Baba) You made Possible
Verse 2]
I almost Let go
When the Violent Storm
Was Ragging
And the Night was Long and Lonely
It Looked like
There was no Hope
Then I Cried unto You
Then You Spoke into the Darkness
(Let there be LIGHT)
What was Impossible
You made Possible.
Bridge]
(What the Doctors could not do)
What was Impossible
Baba You made Possible