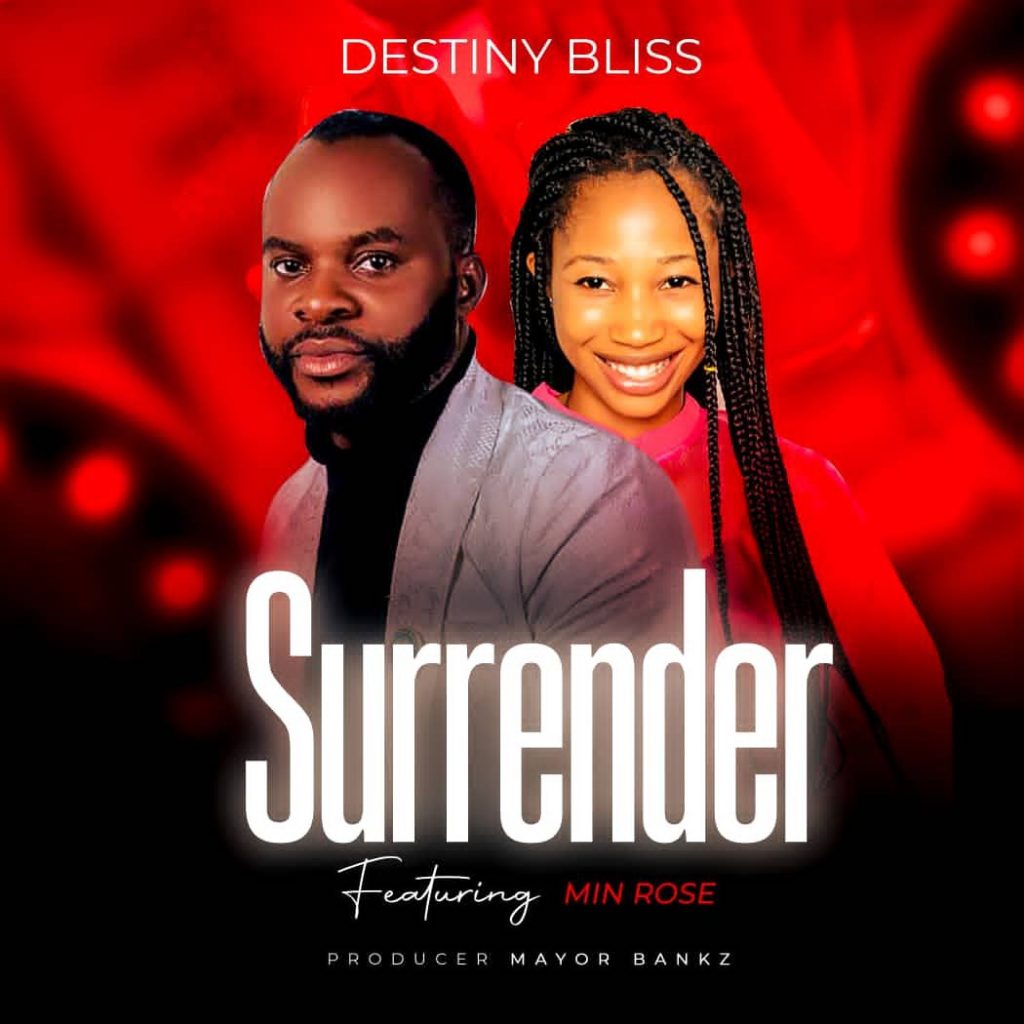 Surrender is a powerful song by gospel music minister and Evangelist Destiny Bliss. A song of worship and total surrender to God.
Evangelist Destiny Daniel's is a minister of the gospel, a song writer, worship leader and he is the founder and leader of the fast rising online ministry "War Room Prophetic Prayer Ministry" AKA All Believes Global network.
Destiny Bliss has released some singles like No One, Not Alone, Get Up, Mighty God, Holy is the Lamb and Surrender happens to be his latest single.
Lyrics: Surrender – Destiny Bliss feat Min Rose
I surrender to your will lord
I surrender to you
Let it me yours and not mind lord
I surrender to your will (2x)
Holy Spirit I Give my all to You
Take my life make me whole again
Let it be your will and not mind oh God oh oh God
I surrender to your will
Oh oh oh oh oh oh
Oh oh oh oh oh oh
Oh oh oh oh….
I surrender to your will