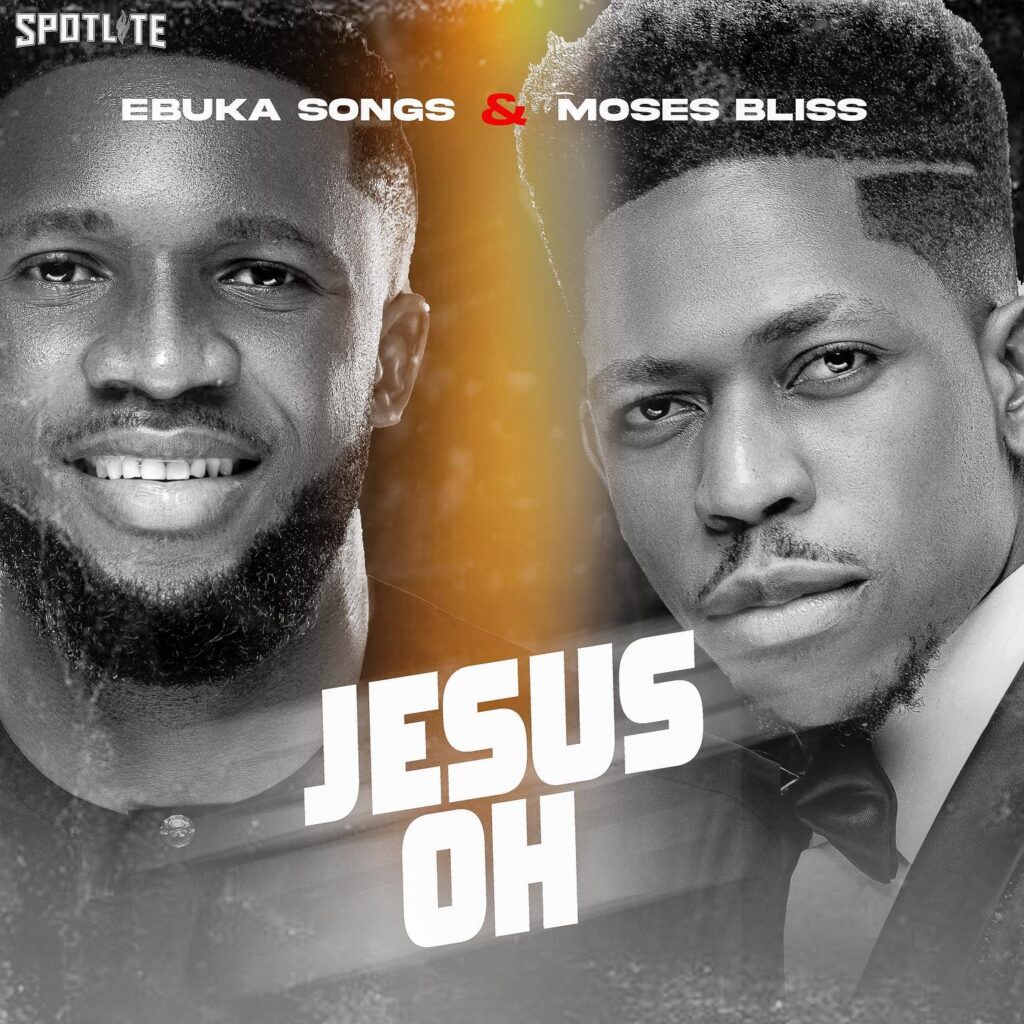 Jesus oh is a brand new song from fast rising gospel minister and songwriter Ebuka songs featuring the incredible Moses Bliss.

Ebuka songs who is known for his high electrifying songs releases this fireful single for the lifting of the souls of men unto Jesus.
Jesus Oh by Ebuka songs and Moses Bliss speaks of the overwhelming love of Jesus, his uncompromising love and that price Ge paid on the cross of Calvary for the sins of men. Scripture told us that while we were yet sinners that Christ died for us.
Ebuka Songs is one of the fast-emerging Nigerian gospel singers to watch out for presently. The musical artists is so talented and blessed. Do well to listen up to this beautiful music so you can enjoy the fire emanate from it.
LYRICS: Jesus OH – Ebuka Songs Feat. Moses Bliss
Thank You for your love
Your love is overwhelming me ooo
Your Goodness just dey carry me go
Anywhere I go
Anywhere I turn
I see your faithfulness each day
Ebuka Songs Jesus Oh
This kind love i've never see (I've never see)
Your love is overwhelming me oo
Your Goodness just dey carry me go
Anywhere i go
Anywhere i turn
I see your faithfulness each day
This kind love I've never see (I've never see)
Jesus Oh (x4)
Your kind of love I've never seen
Ônye kereuwa oh oh oh
Ïsi ekendu oh
your kind of love i've never seen
Consistent lover oh oh
agunechemba one
Your kind of love i've never seen
Repeat Chorus
Your kind of love I've never seen
agunechemba
Oh oh
Isi ikendu
Oh oh
Áka na gwo oria
Oh oh
Your kind of love i've never seen
Odogwu akataka
Odogwu akataka ele
Oh oh
Mighty healer
Oh oh
Daddy wey dey Pamper
Oh oh