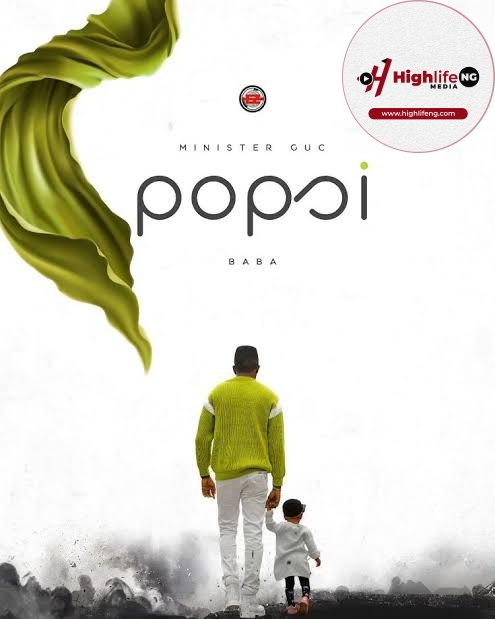 MINISTER GUC – POPSI MP3 DOWNLOAD, LYRICS & VIDEO
Popsi is the latest sound from Phenomenal gospel music minister and songwriter Minister Guc and this come shortly after the successful release of Ikechi.

The EeZee conceptz singer while announcing the live recorded powerful and impacting hit track on his official social handle wrote "POPSI, which is a fusion of the Nigerian pidgin and the Swahili language meaning "FATHER" in the Nigerian Pidgin or "BABA" in some indigenous languages spoken in Nigeria, is a song that expresses the relationship we have with the father".
DOWNLOAD ALL GUC SONGS BY CLICKING HERE
We are sure gonna be having such a remarkable and powerful moment today with the Anointed and highly talented Nigerian gospel music singer and songwriter Minister GUC as he blesses our souls once more with the ministration of his latest hit track titled "Popsi" (Father) off the renowned EeZee Conceptz record Label.
"Speaking further, he said Popsi is that song that reminds us of our Sonship in Christ, this relationship is real. For nothing can ever
separate us from the Love of God" "As scripture says in 1 John 3:1 Behold, what manner of love the Father hath bestowed upon us, that we should be called the Sons of God. The knowledge of God as Our father gives us a deep sense of assurance that we are not alone. His reach is big, his power is mighty and he cares about all that concerns us".
Minister GUC – Popsi Lyrics
(Chorus)
Baba God
No one be like You
POPSI no one
No one be like You
Ancient of days Oh
No one be like You
Darling Jesus
No one be like You
Baba no one
No one be like You
POPSI no one
No one be like You
Ancient of days Oh
No one be like You
Darling Jesus
No one be like You
Hakuna Mungu
Kama We we Eh
Hakuna Mungu
Kama We we Eh
Ancient of days Oh
Hakuna Kama We we
Darling Jesus
No one be like You
(Verse)
E Don Tay
Wey You carry my Case
And up till now
You still dey run my Matter
Ancient of days Oh
No one be like You
Darling Jesus
No one be like You
Hakuna Mungu
Kama We we Eh
Hakuna Mungu
Kama We we Eh
Zamani Zazimi
No one be like You
Darling Jesus
No one be like You
(Chorus)
Darling Jesus Oh
Darling Jesus
Darling Jesus
No one be like You
Darling Jesus Oh
Darling Jesus
Darling Jesus
No one be like You
(Chorus)
Baba no one
No one be like You
POPSI no one
No one be like You
Ancient of days Oh
No one be like You
Darling Jesus
No one be like You
Baba no one
No one be like You
POPSI no one
No one be like You
Ancient of days Oh
No one be like You
Darling Jesus
No one be like You
Hakuna Mungu
Hakuna Mungu
Baba No One
No one be like You
Darling Jesus
No one be like You
(Verse)
E Don Tay
Wey You carry my Case
And up till now
You still dey run my Matter
Ancient of days Oh
No one be like You
Darling Jesus
No one be like You
Darling Jesus Oh
Darling Jesus
Darling Jesus
(Outro)
And up till now
You still dey run my Matter
Since time began
You still dey run my Matter
Darling Jesus
No one be like You
Darling Jesus
No one be like You
Baba no one
No one be like You
Hakuna Mungu
Kama We we Eh
Ancient of days Oh
No one be like You
Darling Jesus
No one be like You