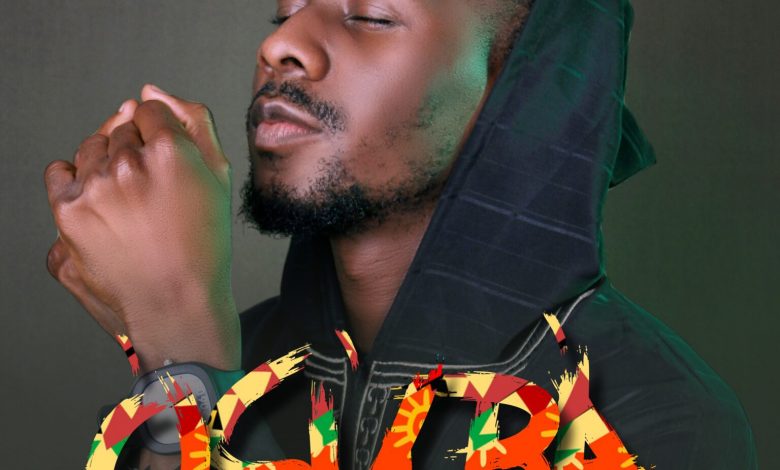 Gospel recording and, music minister, Peterson Okopi has finally released his debut album titled "Osuba Re mare " accompanied with a beautiful video.

The TWC Records signee described the album as "The Move of God", as the influence of the songs from the album has already been blessing and transforming lives around the world with great testimonies.
The 15 tracks album featured songs with deep words and meanings, such as OSUBA, which is the title of the Album. A deep Yoruba word used to signify or express depth or dimension of honor for Nobles, in which case Peterson Okopi in this revived version of the song ascribed all Honor to God Almighty.
NOBODY is another great song in the album that speaks of the Majesty of God our sovereign King, with no comparison in heaven and on earth, life and afterlife.
Other native languages were not left out, as singing in native languages is one of Peterson Okopi's trademarks. To this end, Ibibio and Idoma Medleys were also included in this Album.
The "OSUBA" album by Peterson Okopi is truly the move of God at this moment and it is loaded to bless you as you listen and enjoy these great sounds from heaven.
All songs were recorded in Lagos, Nigeria by Tkeyz, Matto, Nextunez, Roland Archy Joel, Mixed and mastered at SoundandBeats Studio by Roland Joel while the video was Shot by TWC Studio team, directed by Amachree Superstar for TWC Records.
Stream, download, share, and be blessed.
Osuba Re mare Lyrics – Peterson Okopi
Olorun t'O leh mimi O
Osuba Re mare O eh
Eh, eh, eeh
Osuba Re mare O eh
[Verse]
Oba Adaked'ajo
Oba Oludaabobo mi
Mo gbe iba fun O
Oh, Oh, Ooh, Mo fori gbale
Mo gbe iba fun O
Oh, Oh, Ooh, Mo fori gbale

[Bridge]
(Olorun t'O L'agbara O)
Osuba Re mare O eh
Eh, eeh, Osuba Re mare O eh
(Olorun t'O L'agbara O)
Osuba Re mare O eh
Eh, eeh, Osuba Re mare O eh
[Bridge 2]
(O jikan lu'kan pa
Awokan, Awokan ye O)
Osuba Re mare O eh
Eh, eeh, Osuba Re mare O eh
(O jikan lu'kan pa
Opa kan wo'kan le O)
Osuba Re mare O eh
Eh, eeh, Osuba Re mare O eh
[Bridge 3]
(Ojade n'ile Mama tan n'ile O
Osuba Re mare O eh)
Eh, eeh, Osuba Re mare O eh
(Ajinde ati Iye, Emi ni tin je Emi ni)
Osuba Re mare O eh
Eh, eeh, Osuba Re mare O eh
(Giga giga giga giga ninu Olola O)
Osuba Re mare O eh
Eh, eeh, Osuba Re mare O eh
[Repeat Chorus]