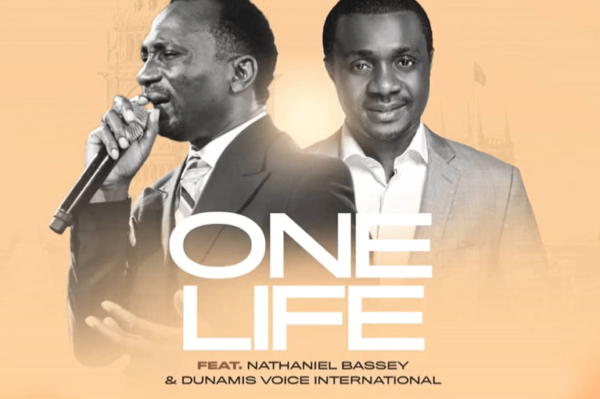 Highly Esteemed And Renowned Preacher Dr. Paul Enenche of Dunamis International Gospel Center Teams up with Super Anointed and multi Award-winning Music Minister Nathaniel Bassey on a new music video titled "One Life".
One Life has been a tremendous blessing to the body of Christ after its release in 2020 in the Life-changing Album "Close To You" featuring The Glory Dome Choir.
This song will rekindle your devotion to the Father and fellowship with Jesus!

Lyrics: One Life By Dr Paul Enenche Ft. Nathaniel Bassey
Verse 1:
Take me Lord and use me Lord as an instrument of love
Let me be acceptable, let me be pleasing to You
There's one reason I'm alive and that is to live for You
Nothing else is worth the while, nothing else is valuable
Chorus
Lord I want to know You more
Lord I want to see Your Face
Lord I want to do Your will
Lord I want to live for You
I have just one life to live
And it must glorify You
I am Yours oh Lord in time
And for all eternity
Verse 2:
Help me not to waste my life on those things that matter not
Let me live within Your plan and Your purpose for me Lord
All I have is Yours to use, where You send me I will go
It's no longer I that live, for to me, to live is Christ
Verse 3:
Lord I have made up my mind, to follow You to the end
I have taken up the Cross, I have got no other choice
Rid me Lord of all those things that make me unqualified
As a vessel in Your Hands, so I can be useful Lord